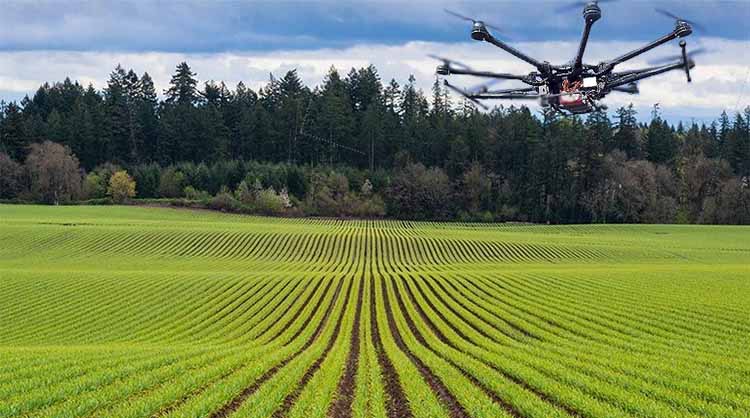 EU FUNDS & TECHNOLOGIES FOR BETTER FARMING AND ENVIRONMENT
Hard working farmers, in Malta and abroad, are looking to grow their crops whilst aiming to have enough money to make a living. With the little profits some farmers make, it is not always possible to cover expenses, fertilize and take care of the soil. Thankfully farmers have now access to funding, technology and services that can increase their yield by 10% or more whilst reducing costs, disease, and soil erosion.
A GLOBAL PERSPECTIVE
There are 7 billion people on the planet and they need to eat. To feed humans, 6.7 billion metric tons of agricultural products are grown yearly (Statista). The explosion of the human population, climate change, deforestation, over fertilization, soil erosion and the disappearance of the local farmer are some of the trends affecting global farmers.
One of the biggest victims of these agriculture trends is our soil. To cater for this yearly production there needs to be enough quantity and quality soil to produce quality crops. Through use, waste and bad farming practices soil is being eroded faster than it can be regenerated.
Farming In Malta
Farming in Malta generates 33 million Euros and 85,000 tonnes of produce. Still most farmers don't manage to sell enough produce to make a living and some don't even manage to cover their expenses. It is because of these conditions that many farmers are moving out of the business and there is little to no youth to replace them.
Making matters even works, there are now less than 20,000 people working on the island in agriculture (where only 7% are full time farmers). With less farmers and lower incomes, the farming community in Malta is threatened. The abandonment of fields also allows for precious soil to be eroded during the Maltese torrential rains.
130 Million Euros for Maltese Farmers
Local authorities and European institutions are recognizing these issues and are putting resources to help farmers. On the 16th of February 2018 the Malta Youth in Agriculture Foundation organised a seminar to increase farmers' awareness on what options are available to help them improve their work.
The well attended event focused on the importance of soil conservation by farmers. In the event farmers were also made aware of a 130 million Euros EU funding scheme which can be used by farmers to invest in farming equipment for soil conservation and improving their yield. These EU funds can be used by farmers to:
Purchase services that help with soil conservation
Create a collaboration with other farmers to work more efficiently
Purchase drones products or services to improve the yield of crops
Provide risk management measures (reduces crop insurance premiums by 65%)
Help manage vineyards, farms and environmental areas.
High Tech To The Rescue
Apart from government authorities, commercial organisation are also moving in to help the farmers plight. Hawk Aerospace, a leading drone technology provider, is working to understand and help to offer solutions to Maltese farmers. Hawk was present during the soil conservation seminar held by Malta Youth in Agriculture Foundation to achieve this.
Hawk provides drone technologies and environment management solutions to help in improving farmers yield and help authorities provide better services to farmers. Hawk drones can fly legally to survey the land and provide the right information to farmers and authorities. Through EU funding, farmers and authorities can use drone technologies to:
Detect weed proliferation, acidity in the soil and detect disease
Survey land from the air for security and imagery
Provide accurate and fast crop spraying
Provide information for risk management purposes
If you would like to explore such funding opportunities, you contact Malta Youth in Agriculture Foundation. And if you are considering accessing drone technologies through such EU funds, Hawk Aerospace are available to meet you by contacting them on info@hawkaeropace.eu.