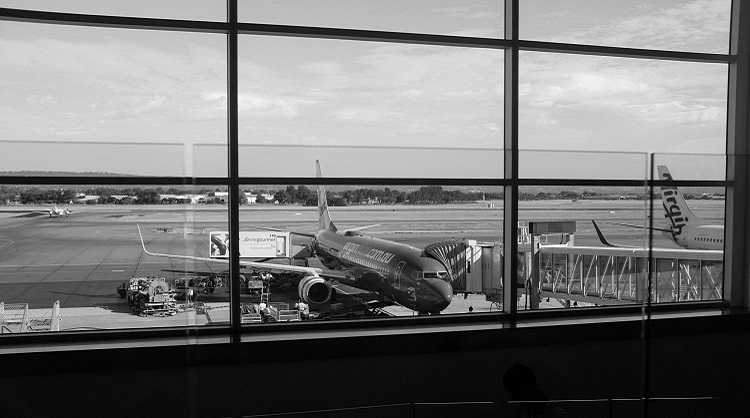 Commercial Use of Drones at Airports
In previous blog posts, we outlined the dangers of drones around airports and aircrafts, due to the damage they can cause when unassisted or not properly controlled.  Whilst in Malta it is still illegal to operate drones around airports, unless their use is regulated and rightly operated, unmanned vehicles can have transformative powers and various benefits when used around airports. The applications of drones are seemingly infinite and consistently expanding as UAVs are becoming more involved in complex processes. In the U.K and the U.S, this is also happening in daily operations of airports, providing them with added value and increasing efficiency.
Inspection trials
A trial for the airport's asset management tasks was carried out at Southampton Airport, where the target here was to prove that UAVs could be used "Within Visual Line of Sight" (WVLOS), to take over or else flank manual inspection actions. This was considered as a first step towards deploying autonomous unmanned aerial systems in airports.
The drone used in this case was a Skyjib 8HL Quadcopter and the activities carried out were the following:
Inspection of pavements including stands, taxiways, and runways
Monitoring perimeter fences
Building inspections
Qualitative advantages of using a UAV were fully proved as the drone was able to shoot both HD video and capture high-definition images at different altitudes- 5, 10 and 20m. The total number of images captures were 900 and the level of accuracy detected in the images was much more elevated than that capable with the naked eye. Defects and cracks in the surfaces of the runway were highly visible thanks to the high-resolution of data coverage, carried out by the drone.
After the trial, The Managing Director of Southampton Airport stated that "… the trial utilising drone technology has highlighted a potential breakthrough methodology to enhance both the efficiency and effectiveness of some of the airport's operational activities." Airports managed by Ferrovial airports other than Southampton-Heathrow, Glasgow, and Aberdeen-will also be carrying out these inspection regimes using drones.
The Advantages of Smoother Runway Surfaces
At Hartsfield-Jackson International Airport in Atlanta, a similar trial was carried out, where a small drone was sent along the runway to hover above it, zigzagging and moving back and forth snapping pictures along the way. This process allows those operating it to map the runway in 3-D and observe the cracks along the surface, to plan ahead when it comes to replacing the runway.
Prior to deploying the drone, this kind of work was carried out manually, where teams armed with cameras would walk along the runway and take pictures to discern the wear and tear. This was a process that normally took 5 hours; with the drone, it took half that time. So, what are the plus points of using this process other than cost-wise? Multiple. The smoother the runway surfaces, the longer you can keep the runway open for landing and take-off, which means more flights and less delays.
The FAA Approves
The most important thing when carrying out this process is to make sure air traffic control moves all traffic away. Whilst all this is relatively new, the process has been given the seal of approval by the Federal Aviation Administration (FAA) and this makes it a big deal.
Whilst the FAA has given the thumbs up for 500 commercial drone operations around the busiest airports in the U.S., the ones that might have a hard time adapting might be the travellers themselves. Watching a drone operating out of a plane window might feel unsettling at the beginning and requires some getting used to. Flight crews are aware that this is something they will have to contend with in the future.
Aerodrome Operations by Hawk Aerospace
Hawk Aerospace Ltd also conducted a fully regulated commercial operation for taking imagery within an airport. Through this process Hawk, in discussion with all respective authorities, built up a test case on how to go about flying commercial operations using autonomous vehicles in conjunction with manned operations.
If you would like to have more information on how commercial drones can be deployed at airports, make sure to contact Hawk Aerospace Solutions Ltd by sending an email on this address: info@hawkaerospace.eu.